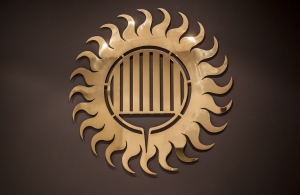 The family-owned company Emeko has been at the heart of the precious metals industry for more than 60 years. Emeko thanks its reputation to a spotless service when processing precious metals like gold and silver. All processing are done in-house. Doing so, we can always help you when it comes to refining your precious metals.
Since 1953, Emeko has been acting as one of the oldest active companies when it comes to refining and recycling precious metals. Emeko combines a traditional and family culture with an innovative view towards the business: Emeko is continuously improving its recycling methods to be able to withstand the ever changing demands in the industry.
Emeko is highly involved in processing your precious metals via the most ecological methods. We are known for being a fronteer in developing new effective and environmentally friendly techniques.
Gold is in a bull market. As the legislation regarding emissions get tougher and tougher, Emeko has taken the opportunity to continuously invest in new infrastructure.
Over the last few years, we have taken big steps regarding our melting and refining procedures, emission control and our day-to-day approaches.
At Emeko your precious metals are processed with the greatest respect. Trust is essential in our business. Emeko enjoys a great reputation at Belgian Royal Mint, the banking institutions we work with and off course our clients. Transparent pricing and a quick service are what drives our company. As a result an immediate reimbursement of fine metals when delivering your materials is often the case. Our trading team will happily advance a big part of your shipment until the assay results are ready. We understand how valuable your working capital is.
We like to remain formal, discrete and efficient.
We like maintaining the necessary flexibility towards our clients.
We like clear focus towards a quick service.
I have known and dealt with Emeko for the past 12 years now and our business relationship is as strong as ever. The possibility to deliver in Antwerp at the headquarter of Argentor is a major asset. Keep up the good work!

Bram B.