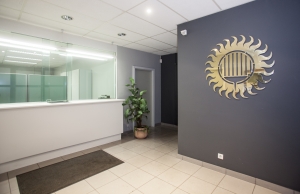 We would like to take the opportunity to welcome you as a our new client at Emeko.
As we want you to use our services in the best way possible, we have set up a clear and transparent Client Intake Procedure enabling a quick startup of our cooperation.
As soon as Emeko Refinery has performed its due diligence and you have received a client ID, we will invite you for a personal meeting. Doing so, we can make sure your first delivery will run spotless.
Please do not hesitate to contact us for a first welcoming meeting: we remain at your disposition!

Emeko Refinery needs to know who we are doing business with. The Client Intake Form contains all the necessary information to do so.
Our expectations need to be aligned. Agreeing on our terms and conditions will enable us to quickly start doing business together.
In order to perform our due diligence, Emeko Refinery will have a look at all the company papers and create a single and unique client file.
Learn more on how to become a client
We want to know our customers, as surely our customers want to know their refinery. In the section below we provide some more information on how this can be achieved.
Know Your Customer (""KYC"") has become a vivid description of what Emeko Refinery would like to learn. As well as the seller wants to receive the guarantee of quality of its service provider, so does Emeko Refinery. Our Client Intake Form will give us more info on:
– Company data
– Personal data
– Identification of the persons that may act on behalf of the company
– Previous experience
The Client Intake Form can be downloaded here.

Before entering into a successful business relation, it is of great importance to clearly define our framework in which we will do our transactions. Agreeing on our terms and conditions will enable an agreement on:
– Processing conditions
– Sale and restitution
– Title and risk of loss
– Dispute management
– Miscellaneous
A copy of Emeko Refinery's terms and conditions can be downloaded here.

In addition to the Client Intake Form and our Terms & Conditions, we would like all of our prospects to submit:
– Copy of the incorporation papers
– Copy of trade authorization
– Copy of export license (if applicable)
– Copy of ID
– Bank details
– Third party contracts (if applicable).

Transparent pricing
Reimbursements within 24hrs
Certified since 1953
Fixed prices in advance
Internationally traded bullion
"I have worked with various refiners in my active business life in the gold business, but I must say I will stick with Emeko if all remains the same. It's easy to become a customer of Emeko, and it's even easier to remain one!"

Roger B.